Freelance Villa Rentals
Most frequent questions and answers
Most frequent questions and answers
Yes, pleased to offer our clients  on ALL VILLAS:
Freelance Villas "Travel Restriction Guarantee"
We'll refund you in full if you can't travel due to Covid-19 government travel restrictions, you can see the full details HERE
Yes you can arrive and depart any day. We are proud to be one of the few flexible Villa Rental companies and so, if it's available you can book your dates, and make your stay for any duration. this can save you money on flights as mid week can be a lot cheaper, all we ask is that you book for a minimum of 5 nights (unless its a reduced "gap days" period ).
Yes,. All bed linen, bath and hand towels are included in the price, beds will be made up for your arrival. Any Extra folding beds, where requested will not be made up but linen will be provided. All gas and electricity & water costs are included in the booking price ( there are some properties in Sicily where there may be an extra charge for excessive power use, details on individual descriptions) 
We leave a bottle of wine, couple of beers, bottled water, fruit juice and some snacks to go with it, with our compliments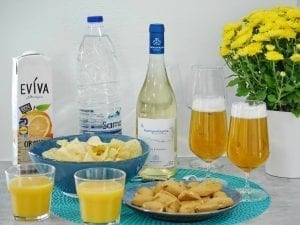 Yes, we have been proud members of ABTA for many years, our membership number is Y1824
All Villas in our "Freelance Exclusive" collection and some other include one Pool/Swimming towel per person for your use.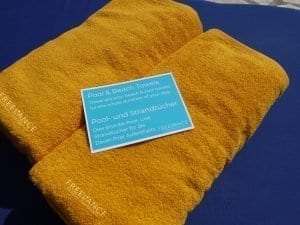 Yes, in some of our properties cots & highchairs can be added to your booking free of charge, this will be clearly stated in the individual property's description. Elsewhere, Cots & high chair are available to hire for the duration of your stay.
NB They need to be Pre-Booked, Please ensure you add to your booking.
30% of the total cost, If a booking is made twelve weeks or more before check in it must be accompanied by a deposit of of the total. If a booking is made less than twelve weeks before check in, it must be paid for in full, at the time of booking.
Directions and key information will be available to download Once you have completed your booking. This is also where you will find your confirmation invoice, maps, local 24/7 contact details. Don't forget to print this information to take with you when you travel.
Yes, often an extra single folding/ camp bed can be added for a small daily fee, but please bear in mind this will reduce floor and wardrobe space and may not be possible in some properties
Please bear in mind that rural areas often have noises of their own. Cocks crowing, dogs barking, donkeys braying and even church bells ringing are all quite common and can start early in the morning and may continue late into the evening. In the villages and rural areas you will not generally be troubled by the noise of discos, tavernas or excessive passing traffic. If you are concerned about noise levels at any of our properties please do mention this at the time of booking and we will be happy to give you our considered opinion. Do however bear in mind that life moves on and neighbours can acquire domestic animals, or even children without our knowledge. For light sleepers, earplugs are a good idea or even a glass of wine before retiring.
We don't book flights. We do have a webpage with flights tips and flight links.
Yes, We understand that your holiday is a precious time that you have taken to either explore your new surroundings or just 'chill out'. We will leave you alone to do just that from the first day, with no disturbances. However, our local agent agent and occasionally the Villa owners themselves, are available, should you require their help or assistance.  You will also be given a telephone number, available 24 hours a day, 7 days a week to telephone in an emergency.