Since 1984, our small, friendly team at Freelance Villas have specialised in offering amazing holiday properties in Greece's largest island, Crete.
A lot may have changed since our first brochure picturing Chania harbour as its front cover, given we started with apartments, hotels and one villa (without pool). What has remained the same, though, over nearly 40 years of arranging Crete self-catering holidays is that we know the island and what there is to see and do there inside out.
Today, we have nearly 200 villas (nearly all with pools!) in and around Chania and the west of the island, an area of Crete which we think still has the most authentic experiences and properties on offer for families, couples and groups of friends.
Join us as we take a whistle-stop tour around Crete, Kríti or Κρήτη in our bespoke Crete Travel Guide, highlighting what there is to see, do and experience on the island as well as where to stay. We'd love to have you with us! 
Hike Samaria Gorge 
Whether you're an active explorer or prefer to just sit in the surrounds of natural beauty, forest-bathing, visiting the Samaria Gorge is a must in any Crete Travel Guide. Located in the National Park of Samaria, in the White Mountains of Western Crete, the gorge is a spectacular example of nature at it's most powerful and inspiring and has rightly been designated a World Biosphere Reserve. A word of warning, though. To walk the entire gorge is around a 10-mile hike to the sea and, whilst it's sheltered by the rockface and has pools to cool down in, we do recommend it's best tackled in the early morning. 
Take a guided tour of Chania's Old Town 
The Venetian harbour city of Chania or Xania (pronounced 'Hania') is the jewel in the cultural crown of Crete. It's a delightful place to wander through the old town, eat and drink in the many restaurants overlooking the harbour or bag a bargain in the night markets – shops here are open until late evening, at your own pace. However, for the true, 'authentic' Crete Travel Guide experience, we recommend a guided walking tour where you'll be taken through hidden back streets and given an insight into Chania's fascinating past.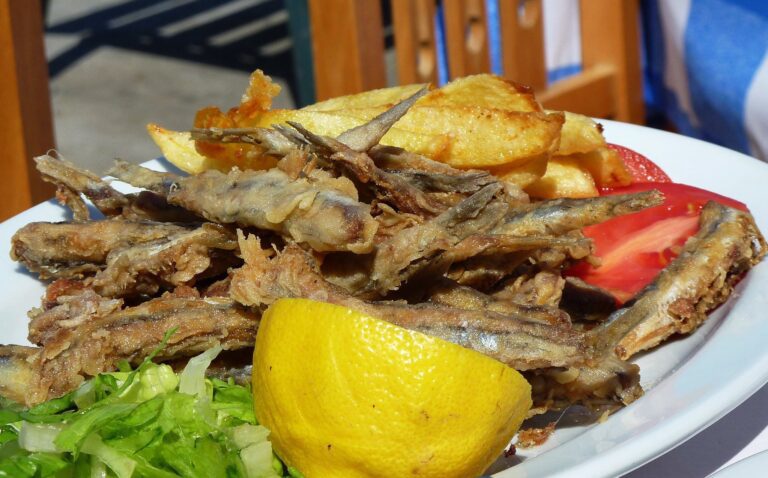 Take an authentic Cretan cooking class (or have someone cook for you!)
Crete has THE MOST AMAZING FOOD! (Not exactly a spoiler, we know). From the cheese and herb pastry known as 'bougatsa' to stuffed vine leaves, BBQ'd lamb and zingy salads, there's just so much delicious cuisine to enjoy. 
Don't just eat at a restaurant, though. If you really want to understand more about Cretan cuisine, we recommend taking an authentic cooking lesson in Chania which is suitable for all ages. 
If that sounds too much like hard work, then we also offer the services of a private chef who will come to cook for you, your friends and family in the comfort of your own villa. (You'll also learn some cooking tips, too!)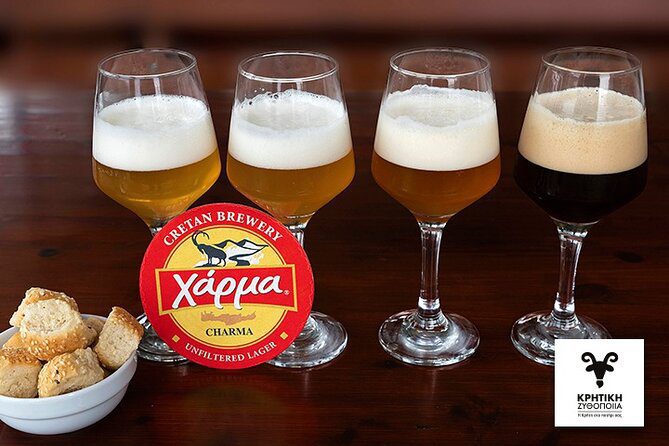 Visit a local brewery near Chania 
Crete has more than its fair share of local artisan producers making everything from freshly pressed olive oil to locally made wines. One of our favourite (and refreshing) beverages, though, is the local Charma beers which you'll find at many tavernas and restaurants throughout the island.
The Cretan Brewery also offers brewery tours where you'll learn about how beer is made and be given some breadsticks to mop up the alcohol. All you have to argue about is who is the designated driver (a taxi, of course!). 
No wonder it's made our 'Crete Travel Guide' list.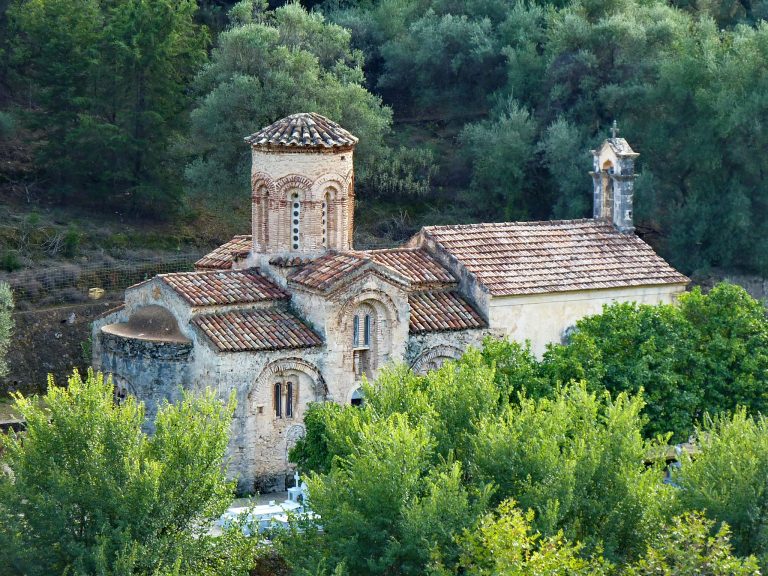 Visit a church, cathedral or monastery (or all three!)
Religious influences are never far away in Crete, with churches, cathedrals, and monasteries peppered all over the island. Some of the most renowned – and remarkable – are found near Chania and well worth a visit. 
The most ancient is the Monastery of Agio Ioannis or Katholikou Monastery, where the hermit lived an ascetic life here as far back as the 6th Century AD. The rocky hike to the Gouvernetou Monastery, which dates back to 1537 and was built in fortress style is stunning. Just 20 minutes from Chania, in Akrotiri, hike the trail here and you'll be rewarded by spectacular sea views, be accompanied by the odd goat or ten and be inspired by religious artefacts. We recommend going early in the morning or later in the afternoon to avoid the heat of the day. Visit here to learn more about Monasteries in Chania 
Visit the Botanical Park and Gardens 
Calling all nature lovers! As an island which is renowned for its annual display of spring flowers which draws tourists from around the globe, it's not surprising that there's a Botanical Park and Gardens here. 
A 30-minute drive from Chania, the park boasts 20 hectares of fruit trees, medicinal herbs and ornamental plants from around the world and is open from March – November. There's a small entrance fee but it's a lovely way to spend a couple of hours admiring nature.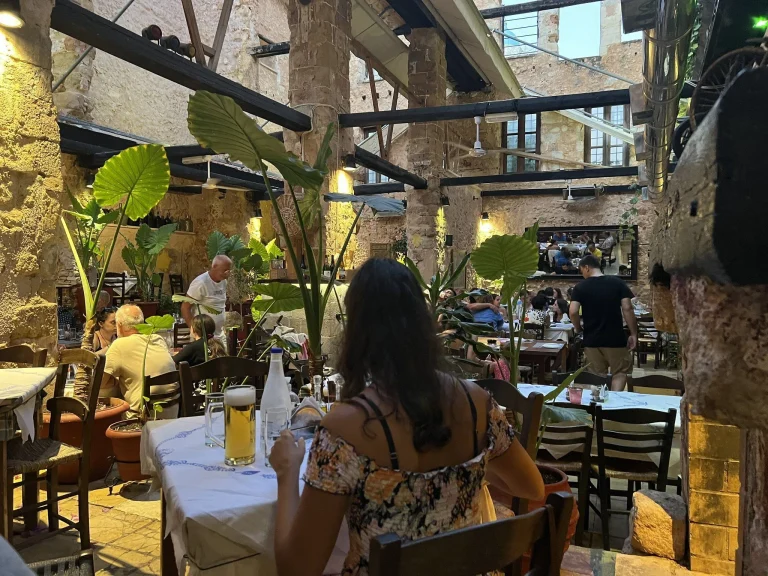 Eat out at a Top Taverna 
Whilst all of our Crete Villas have great cooking facilities with many enjoying outside stone-built authentic BBQ's, eating out at a local taverna is part and parcel of a relaxing holiday.
Let someone else do the hard work and instead enjoy the fruits of their labour, from freshly caught and cooked seafood, locally-sourced and hand-reared meats and an array of vegetarian and vegan fare. The ultimate smorgasbord in our Crete Travel Guide!
Whether you're wanting sea views or prefer a mountain escape, here's our Top 5 Favourite Crete Tavernas for the those in the know.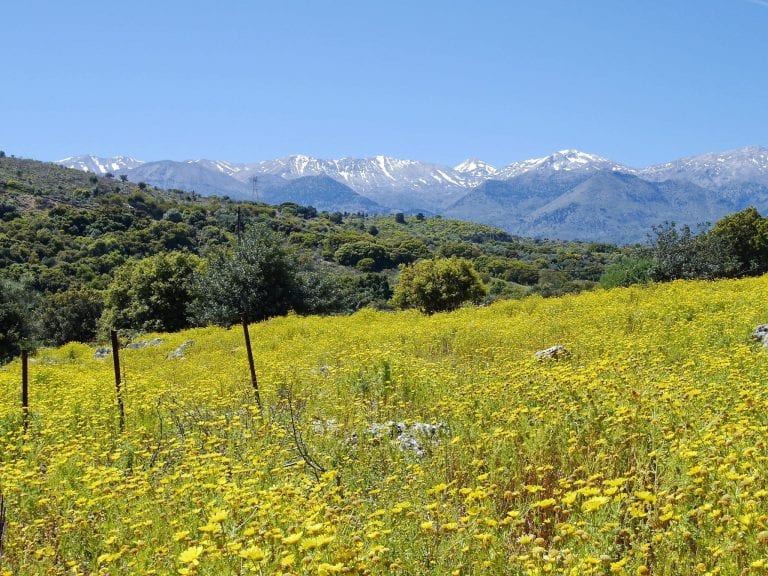 Experience Easter in Crete – the most important time of the year
If summer in Crete is too hot to handle (although 30 degrees sounds balmy, we admit!), why not visit during the most important time of year in the local calendar – Easter.
Just as the island's fields and lowland slopes starts to transform into a carpet of flowers, Easter celebrations are underway. 
From the carnival of Apokries to the Easter Monday, find out more about Easter in Crete. 
Want to know more? From where to go, what to see and where to stay in Greece's largest island, we've compiled the ultimate Crete Travel Guide, packed with things that our Crete travel expert, Diana, has compiled.
Having lived here for over 30 years, here's what she thinks are the best of the best. Learn helpful tips and safety advice, discover places to explore, learn some local phrases and get the most out of your self-catering accommodation! 
You might also want to check out the official Visit Greece Crete Travel Guide, too.