As the first real opportunity many of us have to get away to enjoy a Mediterranean spring, it's not surprising that Easter has become an increasingly popular time to escape.
This year, after one of the soggiest March's on record, complete with snow as well as rain, there's been a flurry of last-minute Easter enquiries from families desperate to feel the sun on their faces and soak up to 8 hours of solid sunshine per day!
If you'd like a spontaneous last-minute escape this April, it's not too late. Here, we've included just some of the properties in Freelance Villas destinations where you could be staying this Easter and beyond.
Exciting, eh?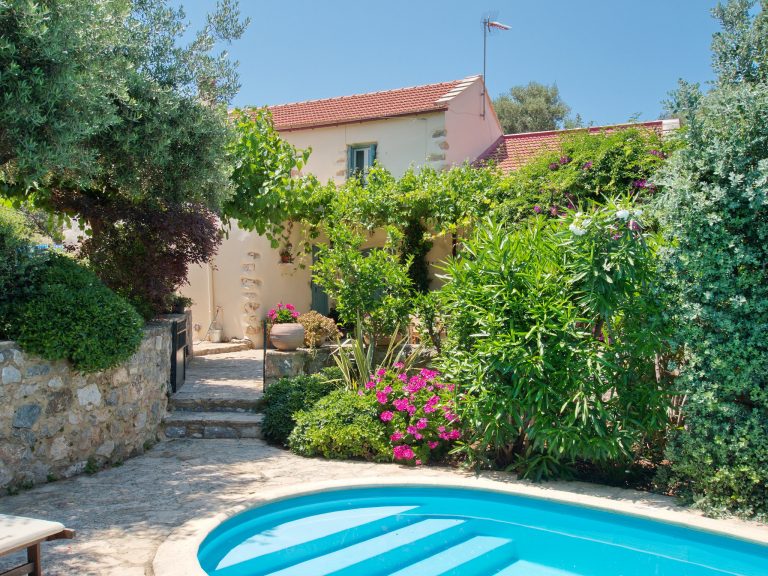 Where? Crete
What will the weather be like? Of all the European destinations we offer, Crete is the most popular island to head to for Greek Easter. You can enjoy average monthly temperatures of between 18 and 20 degrees across the island, with a glorious 8 hours of sunshine a day. Up to 5 days a month may be rainy. 
Where to stay? Villa Vigla 
Why? The ultimate family getaway, Villa Vigla near Stylos has been lovingly restored by its owners, Stamatis and Despina. Keeping many of its 200-year-old original features, this property is private, away from the tourist hot spots but boasts an amazing view over the sea and countryside, has a pool and gorgeous gardens which will be springing to life come Easter. Stay here and you'll also be given a private tour by Despina's parents to the Byzantine Church of Agia Nikolaos which nestles at the bottom of a neighbouring valley, with the church's artworks and frescoes said to be the most beautiful on the island.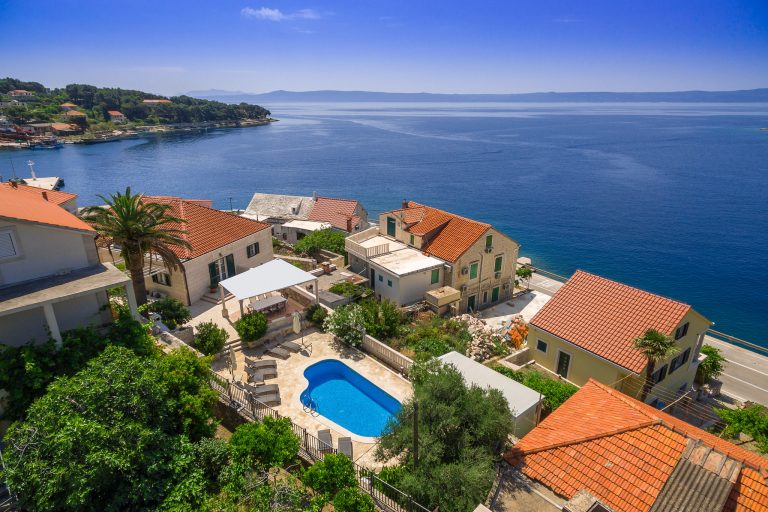 Where? Croatia
What will the weather be like? The coolest and potentially rainiest of the destinations in our portfolio, with average temperatures of around 16 degrees, and 13 days with some rainfall but 7 hours of sunshine a day, meaning perfect outside activity conditions! 
Where to stay? Villa Mir Vani, Sumartin
Why? Villas in Croatia can be on the expensive side, but this villa, on the island of Brac, perched just above the sea at Sumartin is affordable, private, thanks to its beautifully tended garden and lush, green surroundings and within easy walking distance of the sea and Sumartin's shops, bars and restaurants. The villas sleeps up to 8 in 4 bedrooms, so could easily be a shared holiday with another family.
Where? Kefalonia
What will the weather be like? Fiskardo and Spartia enjoy the highest average monthly temperatures of 18 degrees, but the rest of Kefalonia isn't far behind, at 17 degrees. It can still be quite rainy during the Easter holidays, but given that Easter falls late this year, you may be lucky. There's 7 hours of sunshine daily, but up to 10 days with rainfall. 
Where to stay? Villa Niraeus, Sami
Why? At the time of writing, this generous villa sleeping up to 10 had the most availability for the Easter school holidays (so act fast if this sounds ideal!). Set amongst the pine woodland that tops the descent into the fishing village of Sami, this outstanding location offers superb views over Sami Bay with Ithaki in the far distance and the lush hillsides embracing it on three sides. Sami is a 5 minute drive for waterfront tavernas and cafes, and whilst there is a beach here, too, active families will enjoy water sport activities at Agia Paraskevi.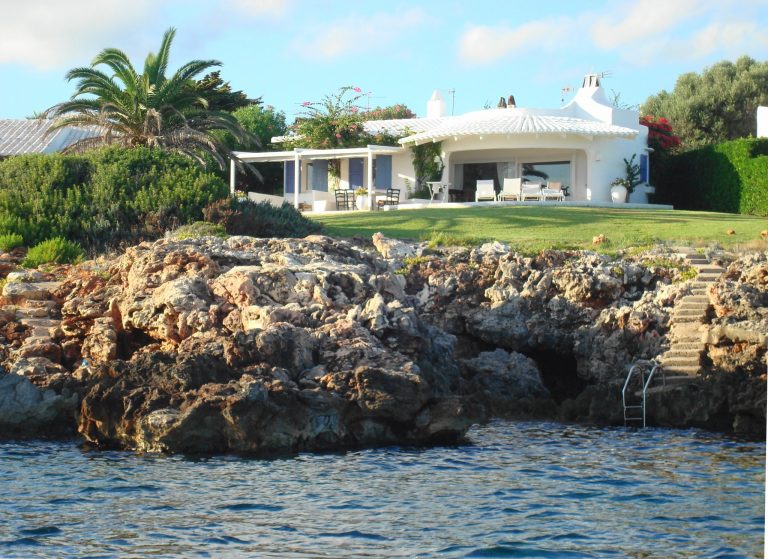 Where? Menorca
What will the weather be like? Although slightly cooler than it's larger neighbour, Mallorca, the weather is still very pleasant here, with average maximum April temperatures of 18 degrees and 6 days of rain during the month. Sunshine hours are also great, with 223 hours of sun in the month. 
Where to stay? Villa Bini Sac, Binisafuller 
Why? Located just 10 metres from the sea and with it's own private ladder down to it, families can enjoy their own private swimming pool aka The Balearic Sea. The property itself is modern and iconic, and wouldn't look out of place as a James Bond private retreat, with sun loungers placed out on the lawn and uninterrupted sea views beyond it. Restaurants are a few minutes' walk to Binisifua, with Binibeca a five-minute drive away. Please note that due to the easy sea access, the property isn't suitable for vey young children and toddlers.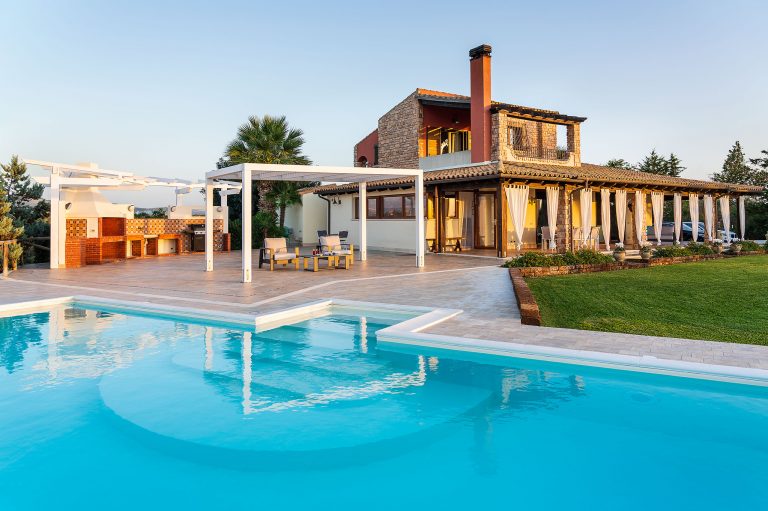 Where? Sicily 
What will the weather be like? Pleasant, with average maximum temperatures of 18 degrees and 7 hours of sunshine a day. The sea temperatures are on the 'fresh' side, with 15 degrees. Do bring warm clothing and a rain jacket, as there are 9 days with rainfall on average during April. 
Where to stay? Villa Cielo, Paceco, Trapani .
Why? Location, location location! Enjoying a wonderful position near Trapani, at the extreme western point of Sicily, this stunning family villa boasts panoramic views across the countryside towards Mount Erice, Trapani and Paceco's salt pans. With accommodation over three levels – plenty of space for a large family or group sleeping 9 – you'll be spoilt for choice as to where to hang out. Outside, to dine or sunbathe or swim in the pool or, our favourite, the large open plan basement room with games and a bar area for family parties!