How much do we love Mallorca? Let us count the ways! For years a huge hit with holidaymakers, the Balearic Island of Mallorca (also known as Majorca) has been tempting us – couples, families and large groups – with its beautiful beaches, picture-postcard historic villages, mountainous terrain and let's not be shy, here, it's fantastic cuisine.
As destination all-rounders go, Mallorca reigns supreme.
Less than two and a half hours from London, it's also one of our most accessible destinations, too, enjoying a season that lasts from February half term until pretty much the end of October. 
If you think it's famous just for its landscape, though, think again. There's a huge amount to see and do here and on an island that's easy to get around by car (cheap car hire, too), we've put together a list of just some of Mallorca must-do's to inspire your next holiday.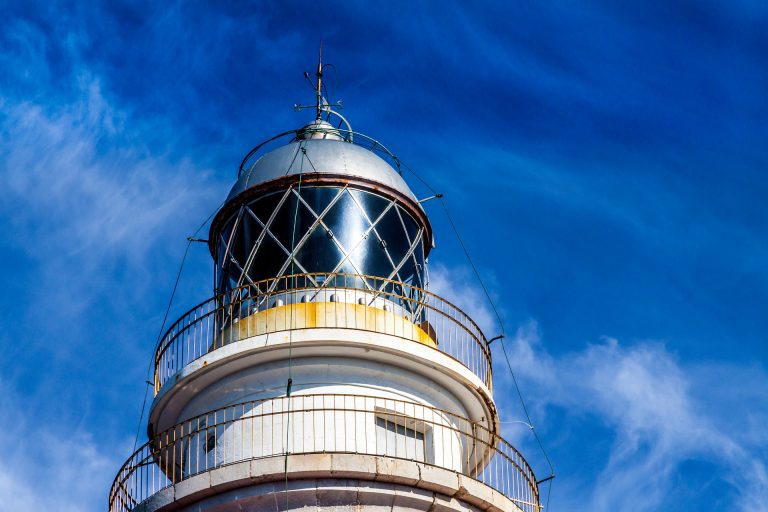 Visit the lighthouse at Cap de Formentor
A magnet for tourists and, as you'll discover whilst getting there, cyclists who flock here every year, the lighthouse, Faro de Formentor is a must-see, jutting out into the Mediterranean, perching precariously on a cliff and acting as a beacon to all. The journey here can be a hairy one, twisting and turning as it does along narrow roads through the Sierra de Tramuntana, but you'll be rewarded with one of the most spectacular views in the north of the island, 30 mins from Pollenca.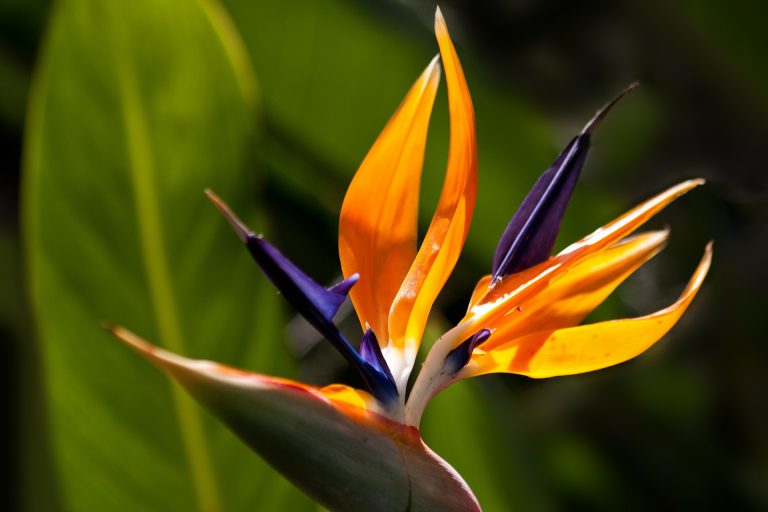 Go green in the Jardines d'Alfabia 
Who doesn't love a botanic garden? After spending some days on the beach or by  your Mallorca Villas with pool, why not check out the Gardens of Alfabia, located in the Sierra de Tramuntana. The comparatively cool air here means the gardens flourish and are packed with colourful flora and fauna, as well as some pretty water features. At its centre you'll find an architectural treasure, an ancient farmhouse where Moorish and Baroque influences can clearly be seen. A wonderful day out when you're seeking some relief from the heat.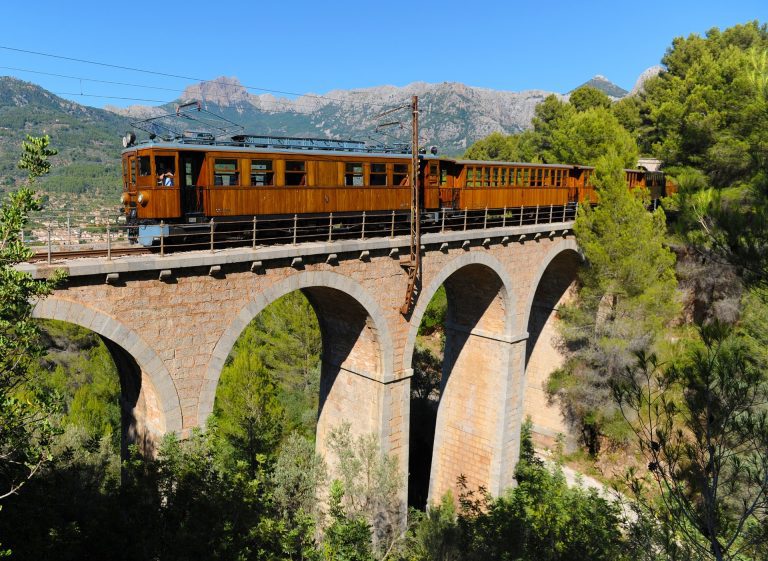 Take the train to Sóller!
Without doubt one of the most fun things to do on the island is taking the Ferrocarril de Sóller, a train which has operated daily since 1912 and appeals to every member of the family, it being a great way of seeing the Mallorcan landscape without having to drive or hike.  Hope aboard and step back in time as the world goes slowly by! You might also like to jump aboard the trams which run along the crescent shaped coastline in Soller. 
Be inspired by Miro, Mallorca's most famous artist
Although the surrealist artist Joan Miro didn't originate from Mallorca, he did make the island his adoptive home, settling in Palma after marrying Pilar Juncosa, a native of the island in 1929. This gallery, his workshop and light-filled studio displays over 6,000 of his works (finished and unfinished) including paintings, drawing, sculptures and prints. Don't expect gallery-like hanging paintings, though. The artworks housed in this museum which overlooks the sea are left as though Miro had just left the room. Click on Miro Mallorca Fundacio for more information.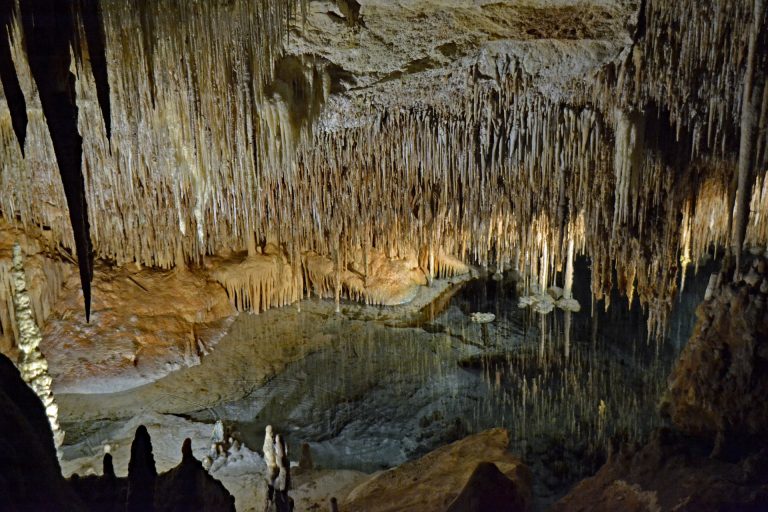 Be wowed at the Caves of Drach
Prepare to be wowed! Take a guided tour of the Drach caves and you'll experience a subterranean world filled with stalactites, stalacmites and almost jewel-like interiors which are lit up for everyone to enjoy. The caves also boast one of the largest underground lakes in the world. A great place to come to escape the heat and keep the family entertained. 
Step back in time at the Roman Ruins at Pollentia
Italy doesn't have a total monopoly on ancient roman ruins. In the ancient Roman city of Pollentia, founded in 123 BC, the city was once the capital of the Balearic Islands.  Open to the public, you can explore this well-preserved Roman theatre and forum before checking out the museum to learn more about the site's history and archaeological finds. 
Climb the Pollença steps
Located in the north of the island, between Alcudia and Cap de Formentor, the charming, historic streets of Pollença (also known as Pollesa) are a joy to wander around.  Window boxes bursting with flowers adorn many a house, there's independent shops, eateries and galleries galore and you could easily spend the whole day here. No visit, though, is complete without climbing the 365 Calvari steps from the Old Town to the !8th century chapel, Oratori del Calvari at the top. If you need further incentive, the views from here are amongst the best in the island, looking over the town, Puerto Pollensa and beyond.
Go sightseeing in Palma
Many capital cities lack the charm and history that Mallorca's Palma (also known as 'Pearl of the Mediterranean offers. You could easily spend two days here sightseeing and not manage to tick everything off, from its food markets, tapas trails, beaches, art galleries, shops and more. However, for the absolute must-sees of the must-sees, don't miss The Royal Palace of La Almudaina, La Seu Cathedral, one of the largest gothic churches in Spain and Bellver Castle (a rare circular fortification). Culture vultures will not be disappointed! 
Take Photos at Es Pontas
Located in the south eastern part of Mallorca, near Cala Santanyi likes one of the most unique rock formations on the island (think Dorset's Durdle Door). This 65 foot natural rock arch, Es Pontas, forms a natural bridge from the coastline into the sea, and is a magnet for Instagrammers and amateur geologists alike. 
Go winetasting in the island's oldest Bodega 
It will come as little surprise to hear that Mallorca produces some fantastic wines! Home to more than 70 vineyards, you can take tours of various wineries, sampling their wares, soaked up by tapas. The oldest winery on the island is the family owned Bodega Ribas (est. 1711) in Consell. 
Go wild in Mallorca's leading theme park 
Calling families or the young at heart! Katmandu Park has been voted the best theme park in Mallorca by Tripadvisor and the second best theme park in Spain! High praise, but if you love the thrill of a splash park, adrenaline-fuelled rides, climbing and an indoor playground (if the weather is inclement), head here. Katmandu park is located in Calvia beach, just 250 metres from the sea.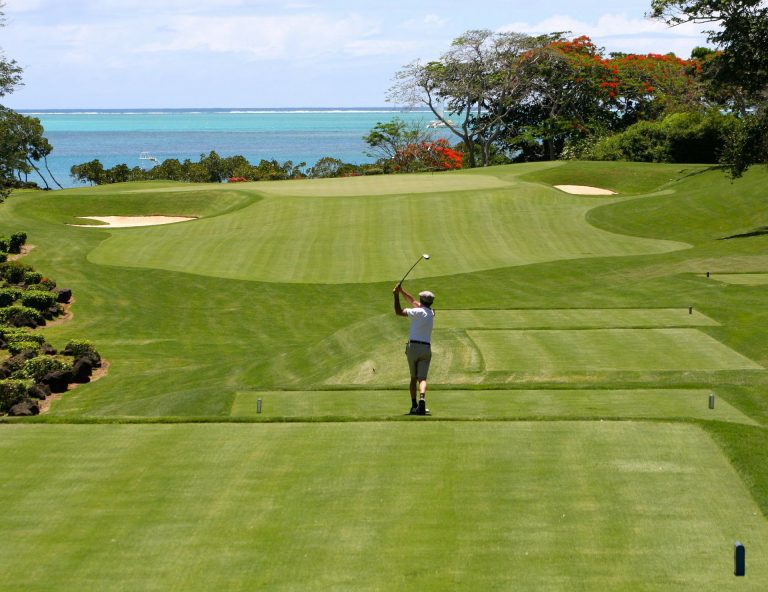 Play a few rounds of golf 
Golf is big news in Mallorca, thanks to its enviable climate and, outside of mountainous areas, fairly flat terrain. The island boasts a whopping nineteen 18-hole golf courses. You may need to book a longer trip if you want to play them all! The good news is nearly all or villas and properties in Mallorca are near to one. Handy, eh?
We have over 30 superb properties, fincas and villas in Mallorca, always increasing our portfolio of Mallorca Villas with Pools. If you'd like to know more, visit our Mallorca Destination Page and choose from our Mallorca Villas collection.  If you want to get in touch, we'd love to hear from you. Call us on +44 1789 297705 or e-mail us at info@freelancevillas.com