Far less developed than its larger neighbour, Mallorca, or the best known Balearic island, Ibiza, Menorca is a comparatively undiscovered jewel, and all the better for it. Laid back, a natural paradise thanks to its status as a Unesco Biosphere Reserve, there's something for everyone in Spain's 'little' island.
Despite its diminutive size, Menorca has more beachy coastline than the whole of Ibiza and Mallorca combined, thanks to it's plethora of small coves (or 'calas'), white or red sandy beaches and rocky, rugged outcrops. Generally speaking, if it's golden sandy beach coves, head south, for the more rugged shores and reddish beaches, head north. Whatever your preference, they all have pristine bathing waters in common.
Most beaches are relatively undeveloped so no matter when you visit, even during the summer months of high season, you'll usually find somewhere for some peace and quiet.
And, because you can get around the island quickly and easily (you can even hike or cycle around its entirety), it doesn't matter where you're staying to find the right beach for you.
With so many fabulous beaches to choose from and the ultimate 'best beach guide' is highly subjective, here's our at-a-glance suggestions for the 5 best beaches in Menorca. What are yours?
Best for families 
Almost three kilometres of beach make Son Bou the longest on the island by some way. Gently sloping beach and child friendly, Blue-Flag status waters make this the perfect choice for families, particularly those with young children. There's also a chiringuito open during the summer months for food and drinks, and you can hire umbrellas and sun loungers here, too. It's worth noting that as you walk along the beach, away from the busier areas, it becomes a naturist beach. Son Bou is also popular with kite surfers. Families wanting a less busy option can head to Platja des Grau, a sheltered horseshoe bay that's still shallow 50 metres out. Again, there's a place for smoothies, a village supermarket and a beachside Bar Es Grau for refreshments. Pedalos and kayaks are also available to hire.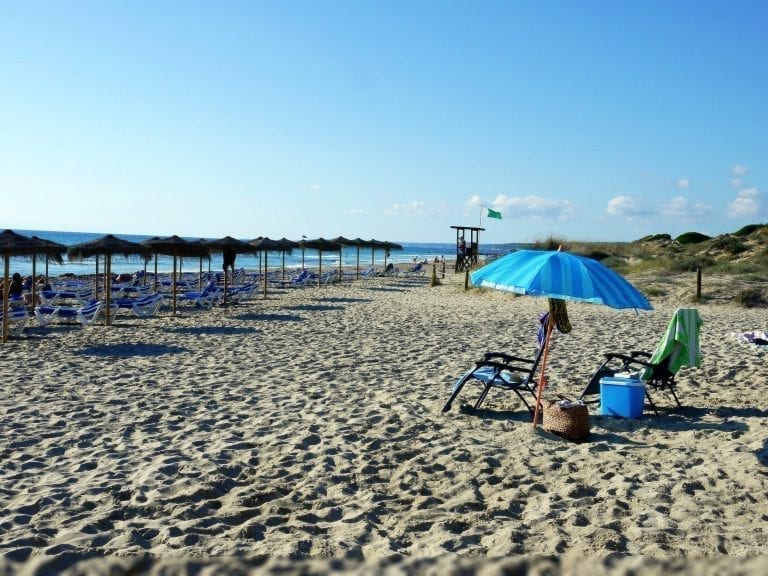 Best for the 'wow' factor
Cala Macarella and Cala Macarelleta 
White cliffs and whiter sands are flanked by pine trees behind for shade and lapped by dazzling waters: it's no wonder that Macarella is THE place on the island to be spotted, or to people watch. It's a 200 step climb down the cliff through the forest trail from the car park, but worth it for the jaw-dropping paradisical beach scene beyond. It really is picture postcard stuff but draws the crowds accordingly (our tip – get there before 10am!). Neighbouring Macararelleta is an equally beautiful but v slightly less developed version.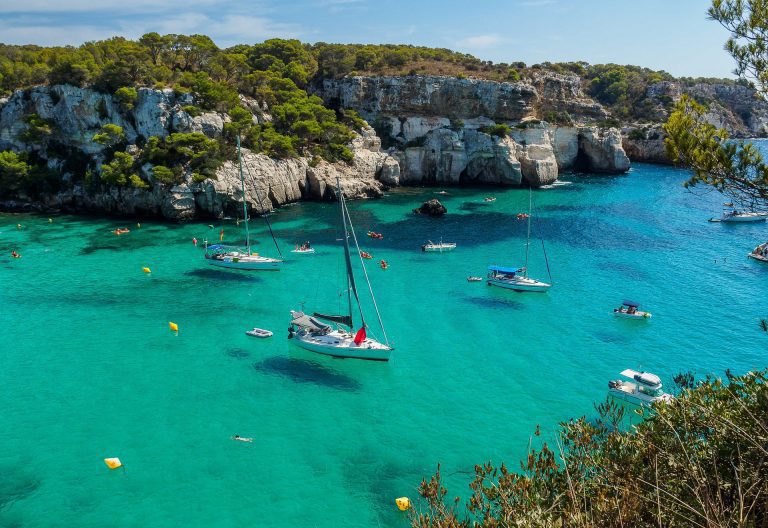 Best for wild
Cavalleria 
Head to the long north coast curves of Cavalleria for emptier, red sandy beaches where you'll enjoy a wilder side of the island than the more popular spots in the south.  Located west of Cape Caballeria and the Ferragat outlet, the two beaches form a natural 'w', almost shell-like formation backed by rocky outcrops.  It's recommended for diving, here, whilst the surrounding area has smaller beaches such as Cala Mica. Again, these beaches are popular for naturists. 
Best for foodies
Cala Alcaufar
Located on the far south-east of the island, Cala Alcaufar offers not just a sleepy white-sand cove, but also the Hotel Xuroy amongst the tree-lined path, whitewashed cottages and slipway, famed for some of the best paella and arroz nero in Menorca. Relax and watch the world go enjoying menu del dia by before heading back to the beach for the afternoon.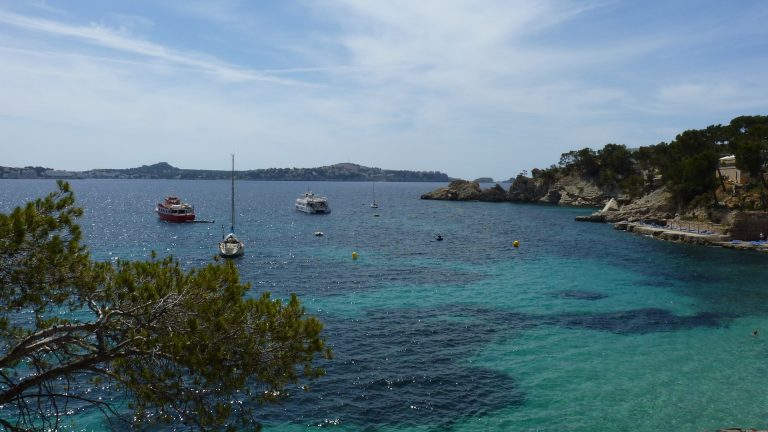 Best for adrenaline sports
Fornells and Ses Salines
Whether you prefer to take part yourself or just watch the action, Fornells and its neighbouring Ses Salinas, just one kilometre to the south, are a magnet for windsurfers. Offering sheltered and flat water conditions, the bays are ideal for getting on board before catching the gusts further out. The best thing, here, is that it doesn't matter which direction the wind is blowing, you'll still be able to windsurf (unless there's no wind at all). Fornells itself has places you can hire boards from, but you'll need to bring your own to Ses Salines. Those wanting to sail can also do so from Fornells. 
Want to know more about Menorca? Take a look at our Menorca destination guide or for a more comprehensive overview, the official tourism site for the island, Discover Menorca . Alternatively, for where to stay visit Our Menorca Villas. We're always happy to help advise as to where to stay and what to do – call us on +44 1789 297705 or e-mail us at info@freelancevillas.com  We're adding to our portfolio all the time!