It will come as a surprise to precisely no-one that with the soaring cost of living, more of us are feeling the squeeze when it comes to our leisure spend, or, more honestly, any spend whatsoever.
Whilst we understand that for some, having a holiday at all may be a stretch too far when things are challenging but the good news is, there are ways you can have a fabulous holiday AND save money.  
The keyword for holiday 2023 is 'VALUE'. 
Read on to find out how you can get more bang for your buck this summer with our 'Best value villas 2023'
It's better to share!
It may seem counterintuitive to spend more on a villa to save costs but holidaying together – whether that's with family members as a multigenerational break or with friends, is the easiest way to cut the accommodation spend on your holiday. The key to saving money here is choosing a property which might not have the most bedrooms, but sleeps the most people, putting sofa beds or pull-out beds to full use. And, if your party doesn't need a bathroom for every guest, that's another way of saving the pennies, too. All our properties have cooking facilities, and many have BBQ's or outside pizza ovens, so again, not having to eat out can considerably curtail your holiday spending, too – another great tip for getting best value villas 2023.  A word to the wise, though: a villa without a pool can cut the costs down further but if it means you'll be splashing more cash trying to keep the kids entertained in other ways, that may be a cut too far! 
Go inland for best value villas!
Sea views are big business when it comes to buying houses, and holiday lettings are no different: for many people, seeing the beach or being very close to it is part and parcel of a holiday. If you don't want to pay a premium on having sand between your toes, then holidaying in a villa inland will save you money. Slumming it, this is not! Many of our most picturesque properties are situated along quiet lanes up mountainsides, offering panoramic views of olive or citrus groves, where you can walk to the nearest traditional village and be far from the tourist hordes. Add a pool, too, and the only thing you're missing are the crowds.
Time it right
Parents, look away now. If you have the luxury of being able to holiday out of peak season (i.e., not school holidays), then you can save ££'s on both your property and even more significantly, your flight. If you are bound by the school calendar, though, there's still a way to make the most of best value villas 2023 by booking in the shoulder season! Easter in Crete, say, or Mallorca in October can help you make the most of the sunshine and extend that summer holiday feeling for far less than the summer break.
Choose your destination wisely
It will come as news to nobody to discover that certain destinations are cheaper to both hire a holiday property in, and live in whilst you're there, a situation that has become even more pronounced due to the economic impact of Covid across Europe. Generally speaking, Croatia and Sicily are significantly more expensive than Mallorca or Menorca, whilst, for the best value villas 2023, Kefalonia and Crete are the cheapest of all Freelance Villa destinations. 
Best value villas Our top picks 
What? Rouladina Apartment 2
Where? Stalos, Crete
Why? Another way to slash the cash on your holiday is by downsizing from a villa to an apartment. Often higher up than ground floor villas, they can offer great value and, in this case, sea views, it being just 500 metres from the beach!  We have 6 apartments to rent in this quiet neighbourhood in Stalos, Crete, but whilst some are the same price, this one sleeping 7 in 6 bedrooms offers the greatest value making it our 'best value villas 2022' in Crete.
How much? From 89 Euros per night, or 13 Euros pp/pn
Want to see more? Take a look at all our other Crete Villas here
What? Villa Mounda Apollon
Where? Skala, Kefalonia
Why? This is a prime example of a property which is far from the usual tourist hotspots (Mounda beach is a new area for us this year) AND one where families can share costs, it sleeping 7 people in 4 bedrooms. Tucked away, perched at the top of a wooded valley but overlooking a sandy beach just 900 metres away, Mounda beach has a near-deserted and natural feel to it. Not just heaven on earth, but a best value villa 2023, too!
How much? From 129 Euros or from 18 Euros pp / pn 
Want to know more? Take a look at all our other Kefalonia properties here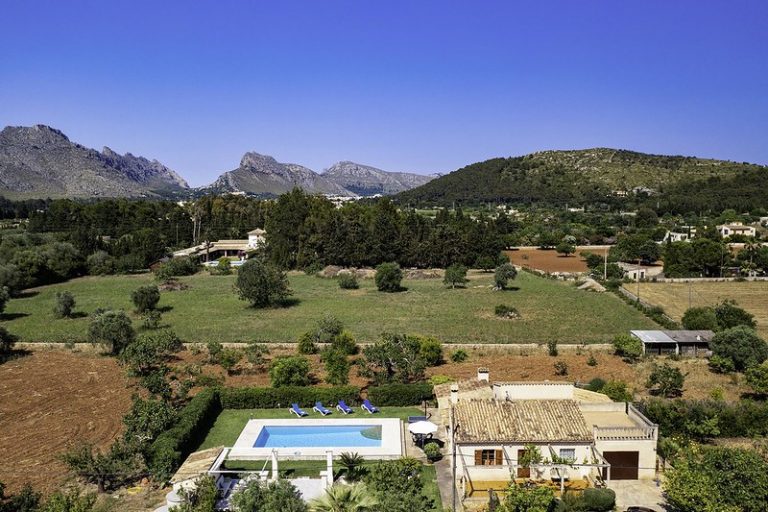 What? Villa Can Fotixca
Where? Pollenca, Mallorca
Why? Delivering incredible value, this lovely little Finca tucked away along a lane midway between Pollenca Old Town and Puerto Pollensa sleeps 6 in 5 bedrooms, pretty much a room for all! The property has its own pool, covered dining terrace with BBQ and has stunning views over the Tramuntana mountains.
How much? From 115 Euros or from 19.16 Euros pp/pn
Want to know more? Take a look at all our Mallorca properties here 
What? Villa Vjeka
Where? Sumartin, Croatia 
Why? Quite simply, the best value villa we offer in Croatia, yet one which offers spectacular panoramic views located as it is in an elevated position in the delightful port of Sumartin. The beach is just 200 metres away, whilst the property, which sleeps 9 in 6 bedrooms, has a private swimming pool and a gorgeous outside terrace on which to relax. 
How much? From 169 Euros or from 22 Euros pp / pn
Want to know more? Take a look at all our Croatia properties here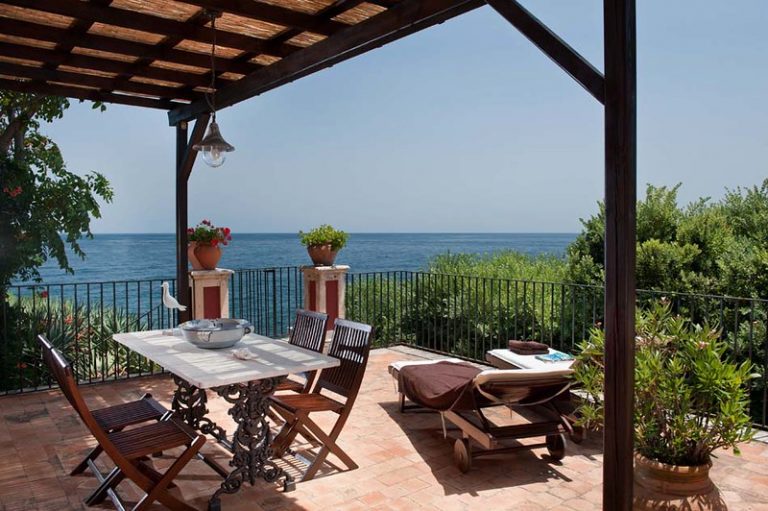 What? Apartment Torre Archirafi
Where? Riposto, Sicily
Why? Whilst there are many places to see and be seen in Sicily, not least Taormina, which is one of the most upmarket destinations and celebrity hangouts on the island, you can find some wallet friendly and characterful gems. Take this for our best value villa 2023! This gorgeous first floor apartment sleeping 5 in 3 bedrooms sits on the edge of a quiet fishing village, with two terraces from which to look over the lush gardens, the Ionian Sea and Mt Etna. A rocky beach can be accessed through a passageway in the garden from where a swimming platform is erected during the height of summer. How quaint! 
How much? From 129 Euros or from 26 Euros pp/pn
Want to know more? Take a look at all our Sicily properties here 
Did you know that whilst our properties are advertised on AirBnB, you are assured the lowest prices by booking directly with us through our website www.freelancevillas.com or over the 'phone T. +44 1789 297705.  Always happy to help!